What is text mining and content analytics?
Without the right analytic tools, organizations often fail to tap into their unstructured data, such as text. With nearly 80% of all enterprise information being unstructured, the potential lost value is enormous. With text mining, organizations can quickly and inexpensively access and analyze billions of pages of textual content and imagery from internal documents, emails, social media, web pages and more. Text mining goes beyond simply searching for keywords. It uses powerful algorithms to analyze that content, determine what a given piece of text is about and assess its relevance.
OpenText Magellan Text Mining overview
OpenText™ Magellan™ Text Mining transforms data into insights for better decision-making and information management while freeing up resources and time. By some estimates, as much as 71% of enterprises are struggling with how to manage and protect unstructured data.1 Magellan Text Mining enables enterprises to understand the context and information locked in high volumes of content at scale.
With Magellan Text Mining, information governance is more accurate and efficient, cutting down on redundant, obsolete or trivial information and extending the lifespan of useful data.
OpenText Magellan Text Mining features
Concept extraction

Identifies meaningful terms and noun phrases from documents, using algorithms to extract core concepts.

Named entity recognition

Locates and extracts places, people, organizations and anything else with a name.

Text summarization

Finds key sentences in documents and uses them to create a summary, streamlining a time-consuming manual task.

Sentiment, emotion and intention analysis

Detects if documents convey a positive, negative or neutral tone, are objective or opinion-based, the extent to which they express anger, anticipation, disgust, fear, joy, sadness, surprise and trust, and the causal or business intent behind the message.

Multilingual

Offers dedicated natural language processing and additional annotators out of the box for ten languages, including English, German, and Spanish, and supports basic concept and named entity extraction for 25 others.

Text classification

Indexes and sorts documents by classification and identifies relevancies. Analyzes concepts and queries them against extensible models and knowledge bases to create document profiles according to a defined taxonomy.

Language detection

Automatically recognizes the language(s) used throughout the document.

Cloud-native edition

Unlocks a new level of performance, agility and simplified management by deploying Magellan Text Mining to the cloud. Certified for the OpenText Cloud and Microsoft Azure.

Image analysis

Go beyond text and analyze visuals, whether in dedicated image files or embedded within documents.

Content repository enrichment

Crawls content stored within OpenText™ Content Server and enriches it with metadata in-place to aid records management and findability.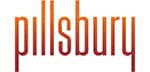 We are building intelligent tools with OpenText Magellan to make our legal teams even more efficient and effective, with automated document summaries and chronologies, instant sentiment analysis and AI-enabled privilege detection already on the way.
David Stanton, Partner, Pillsbury Winthrop Shaw Pittman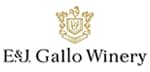 Not only could they take in Social Media Feeds, but they could go deeper and extract concepts, classify sentiment, and even train their engine to get better over time. In short, it fits all our use cases.
Jennifer Jo Wiseman, VP Consumer & Product Insights at Gallo
With OpenText Magellan, this AI-powered analytics platform will be able to model and simulate the information gathered from the data lake and provide predictive and prescriptive solutions towards problem solving
Azli Mohamed, chief strategy officer, Malaysia Airports
OpenText Magellan Text Mining benefits
Improve customer support

Serve up the right pieces of text from among millions or billions of pages to complete an order record, address a service question or personalize a product recommendation.
Streamline information governance and regulatory compliance

Intelligently index and enrich content archives to help users spot content that needs to be retained, archived or shared for more reliable information governance and regulatory compliance.
Find new value in content and derive more insight

Go beyond simple tagging to extract what content is about, linguistically parsing every sentence to create rich metadata that makes it easier to find and add meaning to key names, places, dates, concepts and more.
Safeguard business

Take a proactive approach to finding high-risk content to protect the organization and meet ethical responsibilities owed to stakeholders.
Enable fast deployment

Easily set up and operate using convenient pre-configured vocabularies and taxonomies, flexible machine learning options, a range of crawlers for the most popular enterprise content repositories, a management console and a visually appealing, self-service UI.
Seamlessly integrate with EIM

Combine Magellan Text Mining's content analytics with sophisticated predictive analytics, enterprise-grade business intelligence (BI), open-source machine learning libraries and a computing platform that can acquire, merge, manage, analyze and visualize big data and big content stored in any Enterprise Information Management system.
OpenText Magellan Text Mining solutions
AI-augmented capture

Augment capture technologies with Magellan's ability to understand natural language elements, such as sentiment, emotion and complex concepts contained in documents.
AI-powered Voice of the Customer

Identify and highlight what people are saying on social networks and the web about products, product features and competitors to offer data visualizations that expose new patterns and business insights.
Asset performance optimization

Maximize production output with predictive maintenance through AI-augmented asset performance optimization insights and process big data and big content from sensors, EIM systems and external data to improve decision making.
Intelligent recommendations

Drive profitability by uncovering cross-sell and up-sell opportunities and attracting, serving and retaining customers with improved decision making, customer engagement, retention and brand loyalty.
AI-driven content advisor

Maximize the value of enterprise content across multiple repositories by leveraging advanced text analytics that support multiple languages, complex concepts and intention processing at scale. Streamline content management workflows, using alerts to take the best action at the right time.
For inquiries, email us at info@agdinfotech.com
Source: https://www.opentext.com/products-and-solutions/products/ai-and-analytics/opentext-magellan/magellan-text-mining