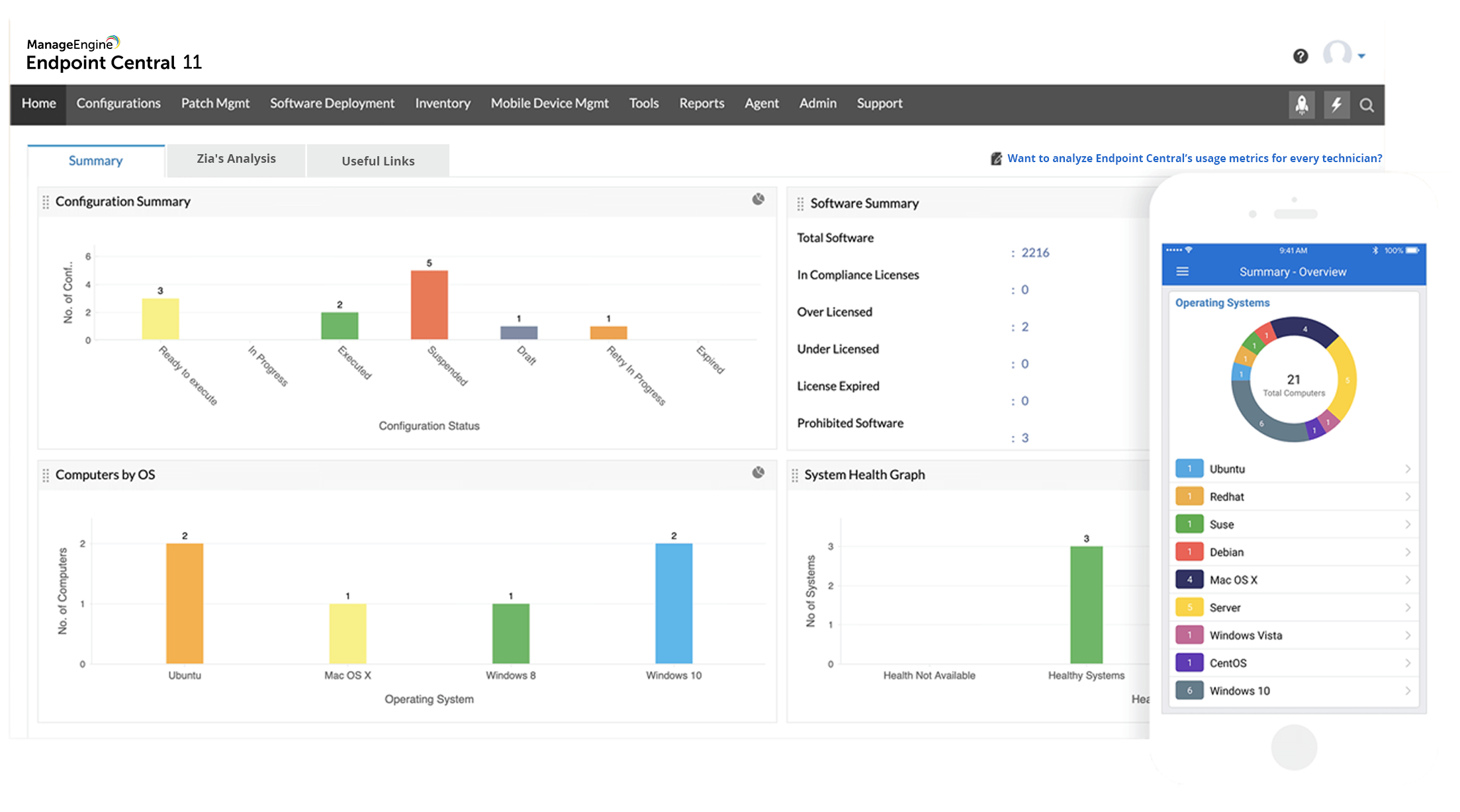 Cloud-based unified endpoint management solution
This software as a service (SaaS) model ensures that all your desktops, laptops, smartphones, and tablets are controlled and secured efficiently from a single console.
End-to-end patch management
Automate patch deployment related to OS and third-party applications.
Real-time asset management
Monitor and manage all of your IT assets. Simplify device and application management.
Instant applications deployment
Simplify software distribution to install and uninstall software using built-in templates.
Enforce maximum endpoint security
Deploy security and management configurations to all network users and devices.
Remote system management
Instantly troubleshoot remote devices via remote desktop sharing capabilities.
Built-in analytics and reporting
Monitor and detect anomalies by looking at the numerous reports offered.
"Desktop Central has allowed a level of visibility across our infrastructure like never before. Through well-designed modules, we're able to manage, monitor, maintain and action all elements of our environment from the one console, which has saved us thousands in time and resources."

Matt Rooney,IT desktop manager, BMI Healthcare, London
Work from anywhere, any time, and manage all your endpoints 24/7!
Perform activities like installing agents on new computers, retiring computers from the network, patch deployment, and much more—all from your mobile phone.
Start monitoring and managing all your network endpoints right away!
For inquiries, email us at info@agdinfotech.com
Source: https://www.manageengine.com/products/desktop-central/cloud/index.html?pos=Allprod&cat=products&loc=links&prev=AB2